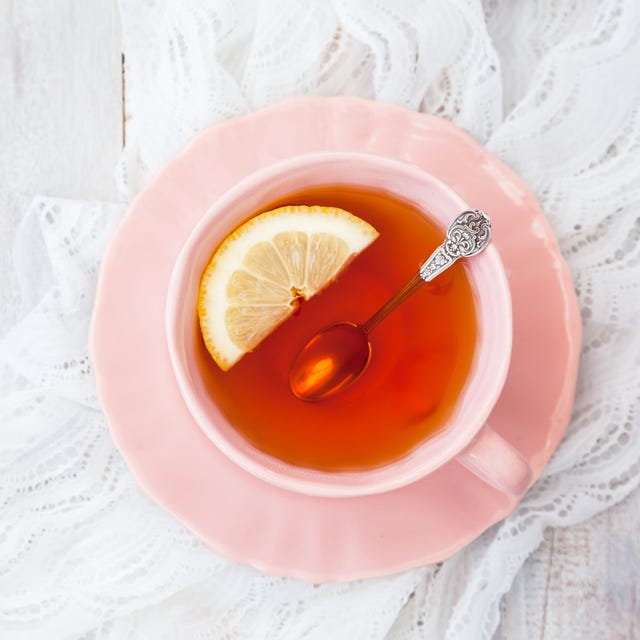 Flavia MorlachettiGetty Images
When you have the sneezes, coughs, aches, and pains of a winter cold or flu, you may not want to do much more than curl up on the sofa under a fleece blanket with a box of Kleenex and your good friend Netflix. But add one more important image to that sniffly scenario: a steaming mug of hot tea. Grandma's favorite home remedy has been helping cold-sufferers feel better for thousands of years. First of all, the hot liquid can soothe your throat and break up congestion. And if you add a few drops of local honey, you have a natural cough suppressant. Or, squeeze in a lemon and get a burst of vitamin C, which may reduce the duration of your cold.
But one of most important healing functions of tea may simply be that it keeps you hydrated, says Jaclyn London, MS, RD, CDN, author of Dressing on the Side (and Other Diet Myths Debunked). "When you're sick, eat high-water fruits and veggies and drink a ton of fluids — at least 10 cups per day from unsweetened sources, including tea," London says.
Here are 10 of the most soothing varieties to try:
Advertisement – Continue Reading Below
This content is created and maintained by a third party, and imported onto this page to help users provide their email addresses. You may be able to find more information about this and similar content at piano.io
Advertisement – Continue Reading Below
Source link