Automobiles
Automotive Manufacturers Welcome Scrappage Policy And Highway Infrastructure Announcements
View Photos
Auto industry leaders welcomed the Budget announcements, especially scrappage policy
The Indian auto industry is one of the leading contributors to the country's GDP. Already in decline before the pandemic struck, the auto sector was hoping for a reprieve from Finance Minister N Sitharaman, in the Union Budget. The Finance Minister announced the coming of a voluntary scrappage policy for old and unfit vehicles along with significant budget allocation for improving India's highway infrastructure and increasing the custom duty for automotive parts. Overall, the auto sector has lauded the slew of related announcements and here are some reactions from industry heads across sectors.
Also Read: Voluntary Vehicle Scrappage Policy Announced By Finance Minister In Union Budget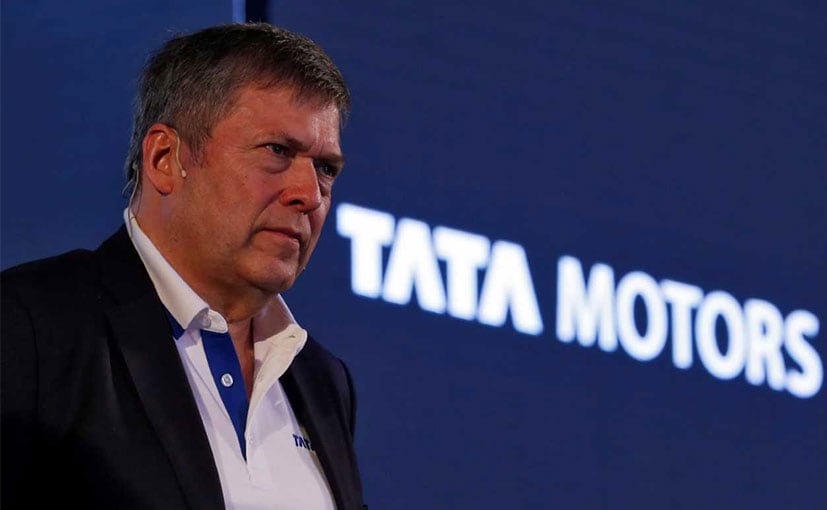 Guenter Butschek, CEO & MD, Tata Motors said, "Budget 2021 is a progressive statement of intent and action that aims to both stimulate and sustain growth following an unprecedented year. The significant increase in overall allocation towards capital expenditure has been complemented with comprehensive measures to catalyse multiple levers – focus on rural, infrastructure investment, impetus to manufacturing, social welfare, entrepreneurship and digital – to enable overall holistic development. For the automobile sector, which is a significant contributor to India's GDP, there are multiple welcome announcements including a voluntary vehicle scrapping policy to phase out old and unfit vehicles, augmenting public transport system in urban areas, continuing focus on adoption of cleaner fuels, and enhancing outlays for developing road infrastructure and expanding the Swachh Bharat Mission."
Also Read: Union Budget 2021: India To Expand Highway Network By 8,500 km By March 2022
Martin Schwenk, Managing Director and CEO, Mercedes-Benz India, said, "We welcome the policy stability that the budget provides to the industry by no new announcement of direct taxes, though we would have liked some reduction in compensation cess. It's good to see some positive movement through the scrappage policy and we also expect the capital expenditures to indirectly help the industry. The decision to spend more on infrastructure despite of the high fiscal deficit, will boost the overall economic revival and we should see positive impact on the PV market. However, the increase in the rise in auto component duties is unexpected in such revival period, and it will increase the production cost, leading to higher cost for consumers. There could have been further push towards e-mobility by lowering import duties on EV."
Vinkesh Gulati, President FADA, said "FADA is happy to note that the Hon'ble Finance Minister has finally announced the much awaited Scrappage Policy, though voluntary to phase out old vehicles. If we take 1990 as base year, there are approximately 37L CVs and 52L PVs eligible for voluntarily scrappage. As an estimate, 10 per cent of CV and 5 per cent of PV may still be plying on road. We still need to see the fine prints to access the kind of incentives which will be on offer and thus have a positive effect on retail. The 6,575 km Highway works proposed in Tamil Nadu, Kerala, West Bengal and Assam and another 19,500 km work for Bharat Mala project will definitely add fillip to much needed revival of Commercial Vehicles especially M&HCV segment. Government's reduction of customs duty on steel products to 7.5% will benefit Auto OEMs. We hence expect the benefit to trickle down to end customers thus helping in boosting of demand.
Jeetender Sharma, Founder and MD, Okinawa AutoTech was hoping to see a reduction in GST. He said, "The pandemic has had an inevitable impact on the auto industry and we were also expecting the government to look at reducing the GST and reconsider the current taxation framework applicable on raw material and the final product in case of EVs which could have provided the much-needed impetus to the industry. The government could have also looked at aggravating the domestic demand by further incentivising individual and commercial consumption of EV pan India. Nevertheless, we are ever so optimistic and certain that this fiscal year will unfold immense growth opportunities and we are geared up for the same."
Gurpratap Boparai, Managing Director, Skoda Auto Volkswagen India Private Limited, said, "The union budget for 2021-22 presented by Honorable Finance Minister Smt. Nirmala Sitharaman, augers well to create capacity for development and growth in the country. Increased outlays in the road sector, infrastructure development and introduction of the voluntary vehicle scrappage policy will not only create a safer and environment-friendly auto sector but also drive replacement demand in the sector. The support announced for the rural economy and farm sector will be a big boost for wealth creation in the non-urban markets and increase the scope for auto demand in these regions. While further details of the prior announced PLI scheme is awaited, the same is expected to help the Indian auto industry to improve production efficiency and become self-reliant – "atmanirbhar'. It is important to keep in mind that even in the coming financial year, the passenger vehicle market is unlikely to reach the level of 2018 and the much-required rationalisation of GST and cess to aid the auto industry was missing. Additionally, the increase in customs duty on certain auto parts to 15% will further increase input costs and prices for cars which depend on specialised components which cannot be manufactured locally due to unviable volumes."
0 Comments
Dr. Pawan Goenka, Managing Director & CEO, Mahindra & Mahindra Ltd, said, "This is a Budget with the head and the heart at the right place. As the industry was looking forward to, this is a growth-oriented Budget, with significant focus on healthcare and infrastructure, two areas where everybody wanted to see a lot of focus. I am glad that the scrappage policy has been acknowledged in the Budget and expecting the policy to be announced very soon. Though details are not yet out, when the policy comes out, it should have full incentive for scrapping and not just disincentivize for not scrapping. If I look at the tractor industry there is a lot of incentive on the agri economy and other agri businesses.
For the latest auto news and reviews, follow carandbike.com on Twitter, Facebook, and subscribe to our YouTube channel.