Sports
BetMGM had few bets on Daytona 500 winner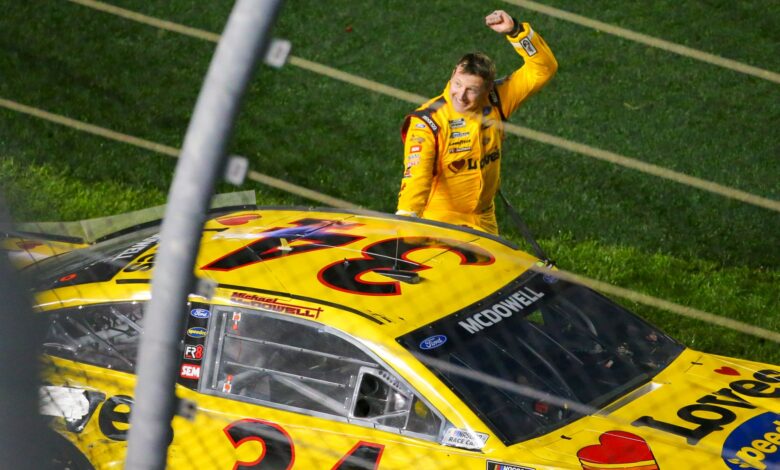 The Daytona 500 is the start of the NASCAR betting season, and 99.6 percent of the tickets on who would win the race were losers.
The biggest race of the year was great for a few bettors. With an emphasis on few. Michael McDowell started at 100-to-1 odds, and there was no reason to look his way. He had started 357 Cup races and never won one. Nobody bet on him at those odds at BetMGM.
But he won on Sunday in a crazy final lap, taking the Daytona 500.
For just about every bettor that meant two things: Looking up who McDowell was, and ripping up their tickets.
Michael McDowell's shocking win
McDowell started at 100-to-1 and BetMGM did not take a single bet at those odds.
BetMGM took a few bets on him at 66-to-1 odds. The largest bet was $100. The wagers on McDowell accounted for just 0.4 percent of the total tickets on the race. Someone won $6,600 on McDowell's win, but BetMGM was likely very happy with the results.
McDowell's win goes alongside some of the more shocking upsets in sports. It's not often you see a bet with +6600 odds cash, even if there were few bettors who actually held that ticket.
A few big names finish top five
There are a few ways to bet NASCAR, including top-five and top-10 finishes and head-to-head matchups. Even though only 0.4 percent of the tickets to win the race were on McDowell, there were a few other winners at BetMGM.
Chase Elliott, Kevin Harvick and Denny Hamlin all finished in the top five, and those popular drivers likely had some winning tickets on them to finish that high. But the odds of one of those big-name drivers finishing in the top five weren't that high.
McDowell's upset win was unlikely for a few reasons. He had never won a Cup race. Front Row Motorsports had never won the Daytona 500. McDowell was involved in a huge crash early in the race that knocked out many drivers, but the damage to his car from hitting the wall wasn't that bad. McDowell didn't lead the race until the final lap.
It was an unexpected result, with only a few bettors able to celebrate it.
More from Yahoo Sports:
Source link