Sports
Chelsea and Frank Lampard reach ominous half-century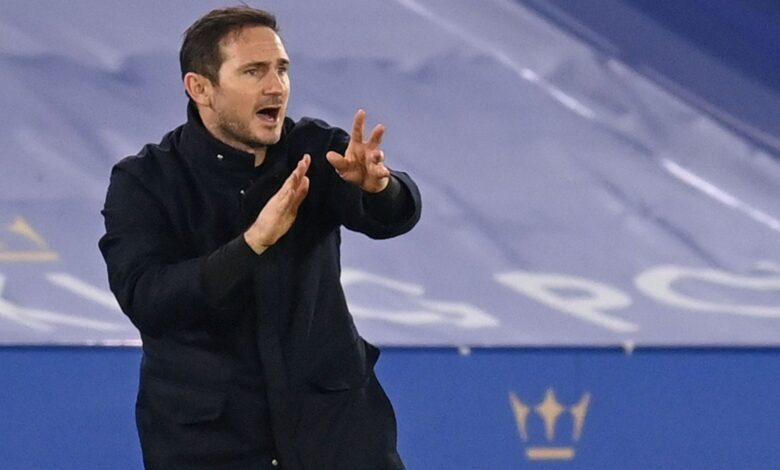 This was not a half-century for Chelsea to be proud of, as James Maddison's strike made it 50 Premier League goals conceded away from home since the start of Frank Lampard's spell as manager.
Only Newcastle, (52) have conceded more goals on their travels since the start of last season and the statistics are beginning to take on an ominous look for head coach Lampard and his team.
Another away game without a clean sheet meant that Chelsea have kept the opposition out in just 17 per cent of their League games on the road under Lampard, which is the lowest percentage of any of the club's managers who has taken charge of 10 or more away trips.
Lampard knows he will carry the ultimate responsibility for results and yet he cannot be solely blamed for the dreadful lapses in concentration for Leicester's first-half goals that left his team with a mountain to climb.
Antonio Rudiger was drawn to the ball and Jamie Vardy for Leicester's second goal, leaving Maddison free to find the net, and the German's bizarre season perhaps eptimoses the confusion in Chelsea's defence.
At the start of the campaign, Rudiger had dropped to fifth choice in Lampard's central defensive pecking order with the 27-year-old unable to get on to the substitutes' bench, let alone into the team.
And yet at the halfway stage of Chelsea's Premier League season at the King Power Stadium, Rudiger was starting his second successive game ahead of Kurt Zouma and Andreas Christensen.
Rudiger is one of the more dominant figures in the Chelsea squad, so Lampard was left with a dilemma when the club did not sell him or find a suitable loan move during the summer transfer window.
Continuing to freeze out such a senior player would have been a gamble on Lampard's part, but on the evidence of Tuesday night it might have been one worth taking. Rudger certainly has no cause to complain next time he is relegated to be the bench or the stands.
While Chelsea's experienced central defensive partnership of Rudiger and Thiago Silva were being pulled apart by Leicester, talks over Fikayo Tomori's loan move to AC Milan were progressing towards a conclusion.
Supporters are understandably mystified as to why Tomori has not been offered an opportunity this season while nobody has convinced at the back for Chelsea. It is hard to believe he could have put in a worse performance than some of those on show against the Foxes.
Only a terrible miss from James Justin, an offside call against Marc Albrighton and an Edouard Menmdy foot prevented Chelsea from reaching the hour mark four or five goals behind.
While Lampard cannot be held accountable for individual mistakes, his team selection will no doubt be scrutinised, having opted for what appeared to be a brave, attacking line-up.
Reece James replaced César Azpilicueta to give Chelsea a greater attacking threat up the right. But what Lampard's team may have gained going forwards, they lost defensively as James was drawn to the ball too frequently, with communication between him and Rudiger seemingly non-existent.
And while Chelsea's defenders stood and watched Leicester set up the easiest of two versus one situations at the short corner that resulted in Wilfred Ndidi's opener, Chelsea's club captain, Azpilicueta, might have been screaming at his team-mates to switch on to the threat had he been on the pitch.
Mateo Kovacic was fortunate to see Maddison rattle the crossbar after failing to close him down, but his inclusion at the base of Chelsea's midfield three with N'Golo Kanté out injured did not work. In truth, very little went right for Lampard or his team who are falling behind in the top-four race.
Source link