Makeup & Beauty
Dry Skin & Dark Spots, and Skin Care Hits and Misses From The Ordinary, First Aid Beauty and Biossance
I will not add another step to my skin care routine.
Nope.
Not gonna do it. I WILL NOT!
I figure, if I keep up with this mantra, it'll eventually come to pass…but so far, no dice.
These are the latest additions to my skin care routine — what I've been liking, and what I'd characterize as just "eh."
Just to add a little background, in case you don't know me from a slice of watermelon, I have combo skin and tend to break out around my mouth, chin and forehead, and I'm in my mid-40s (about to turn 46, as a matter fact). Right now I'm fighting the good fight against the occasional hormone-related breakout, along with, ugh…hyperpigmentation. SUNSCREEN IS MY HOMEGIRL.
With that said, let's go…
I recently picked up this hydrating product from Ulta, and I'm lurving it. I've read that incorporating a hyaluronic acid serum into your skin care regimen can be great for dry skin, but, apparently, there's a trick to making this tip truly worth your time, which is that you have to apply the product when your skin is damp, then immediately follow up with a moisturizer to seal in said hydrating yumminess.
What's the deal with hyaluronic acid? Well, it's a sugar found naturally in our bodies, and its job in the skin is to hold onto water, so it keeps things plump and hydrated. Hyaluronic acid is also found in our joints and eyes as well.
As a skin care ingredient, it's believed to act as a humectant because of its ability to draw and hold water, keeping your skin hydrated throughout the day!
There are lots of different hyaluronic acid serums at various price points (I'll link some down below), but I picked up this one because it was only $7 for a 1-oz. bottle, and I've been steadily using it for the past month. I'm about a quarter of the way through it now, and my usual dry spots don't feel as tight as they did before I started, so I'll happily buy another bottle.
Yes, it's an extra step…but if your skin's been feeling parched, it's totally worth it, IMO.
A few hyaluronic serums
This serum for fading dark spots and hyperpigmentation, among other things, is from First Aid Beauty.
Niacinamide, a.k.a. water-soluble Vitamin B3 is a heroic ingredient that gets mega-love in skin care circles because of how well many people think it works for various skin types (even sensitive), and it seems to do everything and then some, from minimizing large pores, moisturizing and, yes, evening out skin tone. Its rock star status is also due to how well it layers with other active skin care ingredients, like peptides, hyaluronic acid, antioxidants, retinols and acids.
This particular serum is lovely. It works well with all of the other things I've had in the mix, and also works great under copious layers of sunscreen (you gotta reapply all throughout the day, my love) and makeup.
I've been using it for a couple weeks now, and it seems to help with fading post-acne dark spots. It's pricey, though, at $42 for a 1-oz. bottle, so I'm going to wait a few more weeks to determine whether or not I'm going to keep it in the mix… I do like it so far.
Biossance Squalane + BHA Pore-Minimizing Toner
WHY IS IT SO HARD TO FIND A GOOD BHA TONER?
I know, I know. Everyone loves the Paula's Choice BHA Toner and talks about it like it's the one BHA toner to rule them all, but even though I've gone through a bunch of bottles and have been desperately wanting to drink the Kool-Aid, I don't think it does all that much for me.
I recently started exploring other options and stumbled onto the Biossance Squalane + BHA Pore-Minimizing Toner.
With this one, you really have to dig into the ingredient list because it actually doesn't contain salicylic acid.
Instead, it has willow bark extract, which contains salicin, which is where salicylic acid comes from. Biossance says that it's a natural BHA and acts more as an "anti-inflammatory" ingredient, while also gently exfoliating, tightening pores and balancing oil.
I do feel like it's very gentle, and it does a decent job of not irritating my skin. It also seems to help calm it down… I had some angry red bumpy patches from overdoing the retinol, and this toner really helped my skin chill-the-eff out.
I like it, but don't love it. Yes, it's not super aggro, which I appreciate, but I don't feel like it's moving fast enough.
I do have to say, though, that it seems like this bottle will last a long time. I've been using three or four drops every morning for a month, and I've barely made a dent in it.
Bottom line? If you want a gentle version of a salicylic acid toner, this might be your jam.
I'm going to keep looking for a BHA toner that rocks my socks off… If you have one you love, I'm all ears! So far, these are on my "look into it" list:
Typology Purifying Toner 1% Salicylic Acid: This is $24 for 7.2-oz, so it seems like you get a lot of bang for your buck. I like that it contains actual salicylic acid, along with aloe vera (which my skin likes). OMG, DID I JUST HIT "add to cart"! How did that happen? LOL!
Naturium BHA Liquid Exfoliant 2%: There's YouTube drama surrounding this line and its founder. I dunno, but the word "shady" has been thrown around. Anyway, I'm not super enthusiastic about this product, but the ingredient list seems decent, and I could easily pick it up at Target. It's $20 for a 4-oz bottle. *shrugs*
SkinCeuticals LHA Toner: Effin' SkinCeuticals. Why you gotta be so good? I've had more than my share of euphoric moments with their Vitamin C serum, which is the main reason I'm curious about this toner, which is on the pricier end at $40 for 6.8 oz. It contains a blend of lipo hydroxy acid (LHA, which is a derivative of salicylic acid), glycolic acid and salicylic acid. UGH, want!
Your friendly neighborhood beauty addict,
Karen
P.S.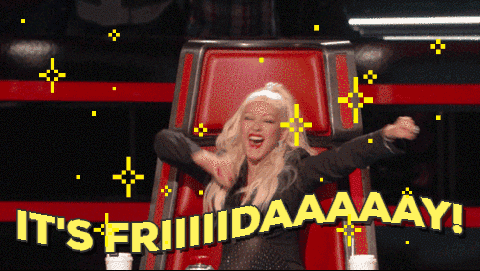 Source link