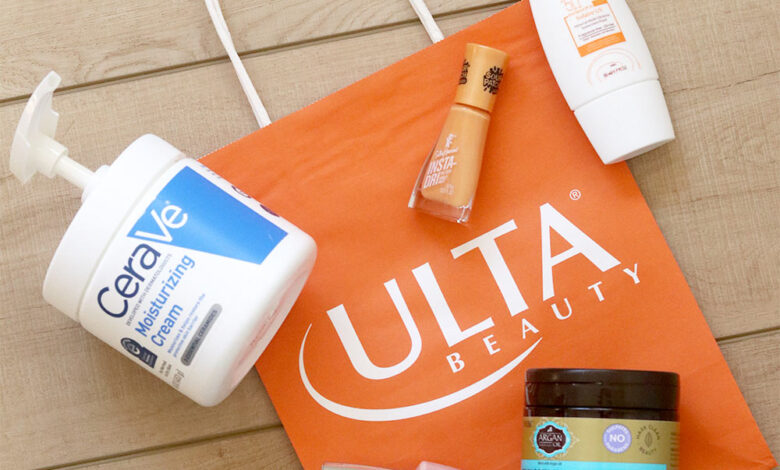 Happy Thursday, my friend. How goes it? You know what I discovered in the past few weeks? If you need someone to chat with for 45 minutes about blinds versus roller shades versus curtains, I AM YOUR GIRL.
Did I actually create a slideshow about curtains? YOU BETCHA.
Nobody ever told me that adulting would involve being annoyed by cords on blinds or thinking about various roller shade mounting techniques at 3 a.m.!
Anyway, hi from my hopefully soon-to-be roller-shade-filled home, LOL! I gotta keep telling myself it will be squared away soon, otherwise I may lose my mind very soon.
On a beauty note, I went to Ulta last week because 1) I needed a treat yourself moment, and 2) I was running low on staples.
Why is it that whenever you run out of basics like toothpaste or lotion or razors that it all happens at the same freaking time? It's crazy.
Back to Ulta. I bought body lotion (good ol' CeraVe Moisturizing Cream, with a pump, of course), a Hask Repairing Deep Conditioner Hair Mask (my mane needs some serious TLC), an OPI gel polish in the shade Half Past Nude (it's a pale warm pink that's slightly darker than Bubble Bath), and because Connor was with me, I bought her a bottle of orange nail polish from the Sally Hansen Insta-Dri line.
If you have a little girl who loves painting her nails, the Insta-Dris are the BEST! It only takes about 10 minutes for your nails to fully set. It's the only nail polish she'll sit still for.
The last thing I bought was another bottle of Avene Solaire UV Mineral Sunscreen. I wore it to the pumpkin patch last weekend and even though I was in the sun all day — and without a hat on, my bad! — I didn't pick up any color. I hope Avene *never* discontinues this sunscreen because it's my favorite face sunscreen out of all the ones I've tried in the past two years, and girl, I've tried a ton. Try it if you haven't already!
Life on this end has been good but busy. When I'm not juggling our family calendar or shuttling Connor to a playdate or a dance class, I'm balancing life, work and all the things. You know how it is. I've been thinking a lot lately about how to manage it all, and I was wondering what systems you use to keep track?
We have a central family calendar which me and El Hub share. I also just recently started using the reminder feature on my phone, and it really helps a lot because I don't feel like I have to carry so much in my head. Anyway, I would love to hear what you use to keep your life and your family's life organized.
Your friendly neighborhood beauty addict,
Karen
Source link