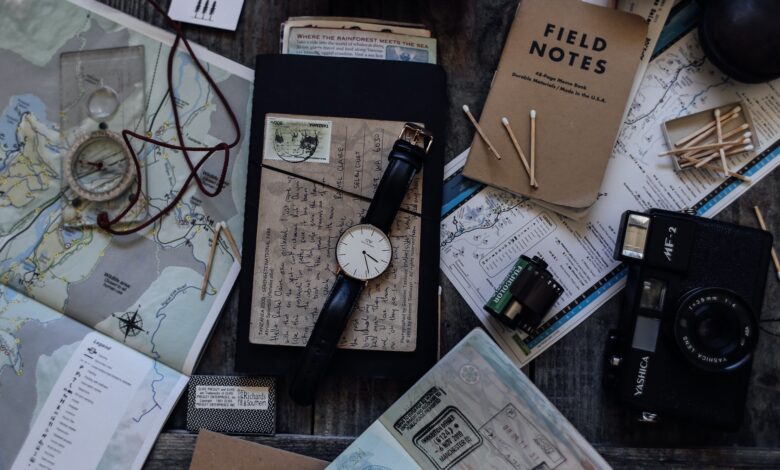 08 Mar

Travel SEO: 7 Useful Tips to Boost your Travel Website

From traveling across Europe to swimming in the Bahamas, there endless destinations on the internet that can be added to your bucket list. Whether a quick vacation with family or a long solo adventurous trip, travel blogs are an excellent way to showcase your trips on the internet. If you are an aspiring travel blogger, building an online presence on all possible channels or platforms is needed for you to grow. The first thing you would need to do is get an excellent web hosting provider, hosting comparisons on hostingfoundry.com will help you with the best services out there. If you already have a website and struggling to draw in traffic, you can consider optimizing your website and content with one simple yet vast strategy, Search Engine Optimization (SEO).
(Travel SEO: 7 Useful Tips to Boost your Travel Website. Credit: Pexels)
SEO is the heart and soul of any business to survive. If you want to begin your career as a travel blogger, SEO can work wonders for you. It may seem a bit complicated but once you understand you will be able to drive in traffic to your site. In order for you to promote your work, you need to implement certain strategies and tactics that will not only reach a wider audience but attract all sorts of travel dreamers out there! Before we understand useful SEO travel tips, let's dive into the basics of SEO.
Pick a Niche or Don't 
For most bloggers having a clear and precise niche can be beneficial. It allows you to target the right audience and make specific marketing strategies towards it and eventually monetize your blog in the future. Now some bloggers find this overwhelming as they feel it limits their scope of writing. Targeting the right audience does make sense but adding a few different articles can be fun and adds some variety to your blog.
Be consistent 
The amount of content that goes up on your website is important. Learning SEO is excellent but in order for your blog to take off, you need to be writing a lot. The more often your update your blog, the more visitors will be attracted to your site. This also sends a positive signal to search engines such as Google which adds value to your site.  When you make a schedule, make sure that you follow it, so that you always have fresh content on your blog. 
(Travel SEO: 7 Useful Tips to Boost your Travel Website. Credit: Pexels)
Relevant Keywords
Keywords are the foundation of your SEO strategy. They help you reach out to the right audience so you can drive in the right traffic. Travel is a huge category on search engines, so make sure your keywords are focused on your niche and less competitive. Remember to optimize your web pages with strategically placed keywords so that when someone searches for that particular word, they can easily find your website. You can start small with a few trials and errors but as you grow you can opt for some paid tools or agency to help as you travel. Long-tail keywords can be your best friend as you can get very specific with your keyword searches. 
Use high-quality images 
The best way to make your website and your blogs appealing to your visitors are by adding high-quality images. This can be the quickest way to drive traffic to your site. When someone shares your blog on their social channel, the feature becomes prominent and can be a deciding factor if someone wants to click your site or not. You can even optimize your images and videos with alt text to increase visibility on Google and other search engines. The internet is a sea of a plethora of high-quality content, so adding quality photos will make your content more attractive and look authoritative to people online.
Attractive Headlines
Travel enthusiasts are constantly looking for new adventures to explore. The first place they will look at is people who have already been to places and their experience. A great headline is an excellent way to grab their attention and get them to click your link. You can even optimize your titles by adding relevant keywords wherever necessary to enhance your SEO efforts. As much as high-quality content and images are important if your title is not enticing enough, you may miss out on visitors to your site. 
Shares and Links 
One of the most important ways in building your travel website is shares. Create share icons on the top of your blog posts as well as the bottom. If your visitor loves your content, there is a chance that they might share the post with someone or on their social channels. It will also help in creating engagement with your travel enthusiasts and create awareness of your brand among people.
(Travel SEO: 7 Useful Tips to Boost your Travel Website. Credit: Pexels)
Use Social Media
Social media plays a crucial role in connecting with people and building relations. Being a travel blogger, you meet all sorts of people online or on your journey. Promoting your blog on your social channels helps you connect with people across the globe, as you showcase your journey around the world. Facebook, Twitter, Instagram, LinkedIn, Pinterest, and Google+ have become some of the top traffic sources out there. Interlinking your website to your social channels, you will be to reach out to a wider audience. By doing so, you will have more people come across your site, and if your website is optimized well such as attractive headlines and keywords. It will increase the chances of your posts being clicked and shared.
Conclusion
Now that you have understood some basic SEO tactic, you can start implementing them on your site. Remember, start small, test and track! SEO is a great tool that not only helps driving in organic traffic but also helps you rank higher on search engines.
Source link