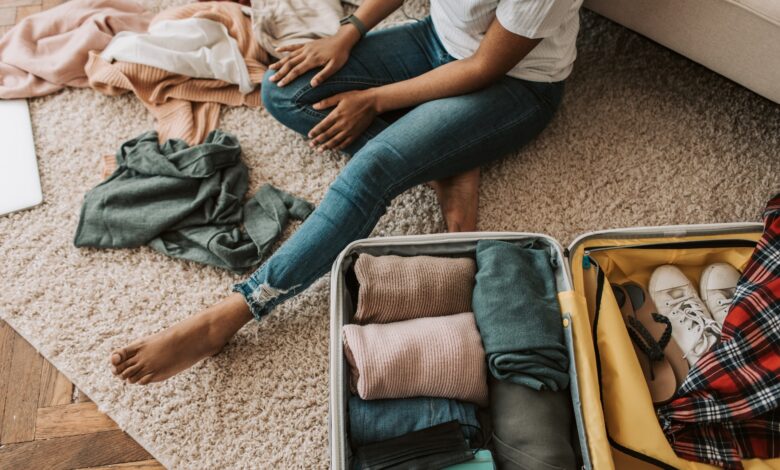 Packing light during traveling is not much easy as purchasing a product i.e. "shoebox pole light". While purchasing a product you just have to choose the best in its feature, technical aspects, its durability, and price, etc. But packing light is the most phenomenal challenge for those people who are facing excess baggers rates. In this situation, a person does not know exactly what he did to avoid these inconveniences. Don't worry, here are the secrets of packing light and make your travel more convenient.
I have some quick swaps and alterations in your packing system through which you can save space in your suitcase along with trimming down your packing weight, without compromising to wearing a pair of knickers for a week. You will find some of the hacks much easier to commit than others. It's all right. Ultralight traveling does not mean sacrificing comfort and style, but it needs to rethink and re-plan some travel basics as suitcases and shoes. Keep in mind during packing, an ounce and half-pound can incur extra fees on most airlines as well as inconvenience for carrying bags.
Do the math, and every reduction you make will reduce the bag weight and it becomes lighter. If you're reluctant to make these changes don't try it in one go, practice it each time when you pack for travel. I make this change over the years. I am the kind of person who checked in with a 23kg suitcase of clothes along with another carry-on suitcase for shoes and other items. It makes my travel easier, if you are not agreed with it here is the quick list;
The advantage of packing light
You don't have to pay excess bagged fees
You don't have to pay bagged checked fees if you achieve the Holy Grail 'carry-on only'
You don't have to pay airport trolley fees.
It will be quicker and easier to pack at home as well as at your destination.
It will create less hassle for making multi-destination trips
Packing light has less risk of bodily injury during moving all that weight around during your destination.
Most important, you will have the self-satisfaction which comes from packing light and smugness of throwing your bag on the airport scales with confidence.
Before starting your packing, make a list that separates your items into these categories.
Luggage:
Looking for a lightweight suitcase is more important in pacing light.  A 22-inch carry-on roller suitcase is normally considered lightweight because it has less weight itself less than 10 pounds. However, manufacturers claim "ultralight" status around the 7-pound weight. There are such brands that are offering a 5 to 6-pound range. While choosing the suitcase, make sure that it has enough pockets and compartments to organize the accessories.
Clothes:
During clothes packing, choose those clothes which have the lighter fabric. Fabrics like wool and fleece provide you warmth but they are bulky and heavy. Apart from all this, chose fabrics made of nylon and polyester which is particularly known as lightweight. Cotton, linen, and cotton blends are slightly heavier, but they tend to still be on the lighter end of the spectrum and should remain on your list of options.
Shoes:
Packing lightweight shoes is the trickiest balancing job between bulk, style, and comfort. The lightweight shoes i.e. sandals and ballets flats are not suitable for a long day's trip. If it's necessary to carry a heavier pair of shoes, let your footwear it rather pack in your luggage .apart from your special occasion be realistic and choose multi-use shoes.
Toiletries:
The best way to avoid the toiletries weight, you should depend on the hotel's services or you should purchase at the arrival of your destination. If it's necessary to carry solid shampoos, conditioners, and soaps, you can take them in small counterparts to travel light.
Electronics:
Traveling without any electronics appliances will save you both weight and space. A common e-reader can store many of your necessary reading lists in your tablet which usually weighs 8 ounces to one pound. You can go for lighter ones.
Outerwear:
Outerwear jackets will incur a huge weight in your packing list but surprisingly, many suppliers are offering lightweight options which weigh you from seven to 10.5 ounces.
Although there are not any hard and fast rules for packing, implementing above mentioned techniques you can pack light and avoid any inconveniences in terms of money as well as carry your luggage.
Parking Lot Light is ideal choice for outdoor places where require excellent illumination, such as parking lots, roadways, play grounds, campuses, stadiums, parks, outside basketball courts, tennis courts, backyards and etc..
Source link