Gift Ideas
33 Best Anime Gifts with Ideas for Men, Women, Teens and Kids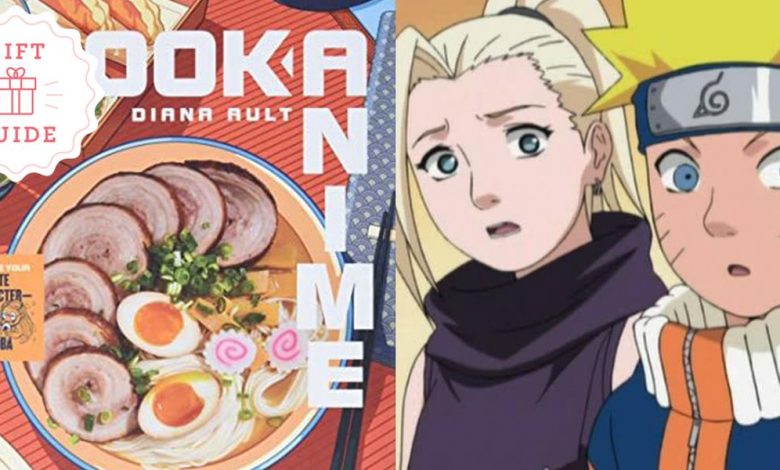 If you're looking for a unique gift for an anime fan, you may be struggling with what to buy them. This is likely particularly true if you're new to the world of Japanese cartoons, or don't really know much about animation at all. Luckily, we're here to share the best anime gifts on the market to help make the task a little easier. Whether your giftee is an avid watcher of Naruto, Dragon Ball, One Piece or My Hero Academia, you will find something they will absolutely love.
Our list features an array of products, from adorable accessories and to fun decor. If you're shopping for your boyfriend, Spirited Away chopsticks might do the trick. On the flip side, when picking out something for your best friend, you can't go wrong with a Sailor Moon cosmetic set. And if you need to find the perfect Christmas presents for teenagers, look to a cool anime-inspired gift that will fit the bill for teen boys and tween girls.
We know there are so many great anime shows out there, but don't get overwhelmed. Many of the items here can be customized to ensure this is the top gift they receive this year. Plus, there are so many prices ranges, so you can't find a great anime present under $20 if you need, or something more expensive if you want to splurge.
Advertisement – Continue Reading Below
Turning yourselves into anime characters is as easy as sending a photo to this Etsy artist and choosing the clothing, hairstyles and background you want.
2
This Has Tween Girls Written All Over It
Anime Characters Charm Bracelet
There are over 15 different shows to choose from, so you're guaranteed to find one she'll love. Some of the most popular choice include Sailor Moon, My Hero Academia, Jujutsu Kaisen and Cardcaptor Sakura.
3
Kids (and adults) would love
Kiki's Delivery Service Bento Lunch Box
Younger anime fans will love this Kiki's Delivery Service-themed bento box. It has two separate sections, as well as a two-point locking lid for extra security. "My 5 yr old daughter loves the movie and loves this. When it arrived, she asked me to immediately wash it and transfer her dinner into the bowels. She had so much fun opening it and using the tiny fork," one Amazon reviewer wrote.
4
Gurren Lagann Drill Necklace
Everyone knows you need the drill to power Lagann! You can order either a necklace or keychain, and if you ask us, you should definitely opt for the glow-in-the-dark finish.
5
A Collectable Anime Item
'Naruto' Monopoly
Monopoloy is already a classic in the game world. With this anime-themed upgrade inspired by Naruto, players can buy sell and trade their way to becoming the best ninja in the room.
6
An Adorable Birthday Gift
Son Goku Figure
Almost every anime fan has seen Dragon Ball, even if only a few episodes. They'll enjoy displaying this figurine of the beloved main character, Goku, in their office, bedroom or living room. There are also five figurines to choose from — this sleepy Goku being one.
7
Earn Cool Points from Teenagers
Anime Inspired Sneakers
These unisex, anime-inspired sneakers are available in two different hues (blue and orange). All you have to do is give the Etsy seller your preference of color and shoe size, and you've got the coolest kicks on the block.
8
Your Boyfriend Will Thank You
100 Anime Scratch Off Poster
Are they running out of anime to watch? With this scratch off poster, they'll have 100 options to choose from. The poster features golden layers that reveal anime characters or fun symbols — making it a gift worth displaying on their walls.
9
A Gift They'll Never Expect
Anime Mystery Box
Whatever occasion your gift is for, one that's mysterious and full of secret goodies is always worth opening. The random box features an unknown number of anime merchandise — from stickers and pop sockets to keychains and lanyards. One customer wrote, "This is some of the best stuff I've ever seen!"
10
A Personalized Gift for Anyone
Personalized Anime Shirt
Gift them a custom anime shirt that features their favorite character in front. Choose your preferred color and design — maybe even have their name printed in the back to make it extra special and meaningful to them.
11
Expensive Gift for Her
Rising of the Shield Hero
Inspired by the popular book series, these earrings feature 14kt yellow gold overlay and cabochon ruby in the center.
12
Fun Everytime They Wear It
Wings of Freedom Throw Blanket
When it comes to this cozy fleece, which is also a sort of cape, Amazon reviewers tout how comfy and fun it is to wear. "I walk around the house wearing it, pretending I'm the most badass person to walk the earth, planning my next mission to take on the Titans."
13
Spirited Away Bamboo Chopsticks
Both chopstick professionals and novices will enjoy using these utensils. The design is based on the animated movie, Spirited Away, and features the character No-Face and the Soot Sprites.
14
Anime Cartoon Shoe Charms
For those who enjoy decorating their shoes (especially their crocs), with charms, these anime-themed options will make the coolest additions to their collection. The set comes with 33 characters and patterns — all based on popular Japanese anime.
15
Make Her Feel Magical
Sailor Moon x Colourpop Collection
Sailor Moon and ColourPop collaborated on this colorful makeup collection based on the classic superhero show itself. They'll get a lenticular printed palette and compacts, two lip bundles, two blush compacts and two glitter gels.
At its core, anime is an amazing style of art. To help them learn how to recreate their favorite characters on paper, look to this 100-page book that comes with easy-to-follow instructions.
17
Cook Anime: Eat Like Your Favorite Character
If you've ever watched anime with a loved one, you might have noticed the incredible food the characters eat. From ramen and mochi to takoyaki and onigiri, this book is a how-to for over 500 of those meals.
18
Gifts for Gamers
Nintendo Switch Skin Covers
Made for Nintendo Switch, these skin covers are durable, easy to apply and come in a few different styles featuring scenes from Demon Slayer.
19
A Great Stocking Stuffer
Fullmetal Alchemist Pocket Watch
Based on two brothers and their journey to create and modify human beings, Full Metal Alchemist is an anime worth watching. If your giftee loves the show, give them one of the three pocket watches (or all) that come highly-recommended from Amazon users.
20
'Naruto Shippuden' Box Items
This box is full of Naruto-themed accessories. The pack comes with five collectables: an Akatsuki keychain, a lanyard with a rubber charm of Itachi Uchiha, an Akatsuki ink pen, Itachi Uchiha wall art decor and an Akatsuki enamel pin.
Made of 100% microfiber fleece, this throw is lightweight, breathable and incredibly soft. The color options showcase different characters from My Hero Academia.
22
Adorable Surpise Gift
Blind Box Pokemon Keychain
What makes this gift even better is the fact that you won't know which keychain they got until they open the box, so it's a surprise for both of you.
23
Studio Ghibli: 100 Collectible Postcards
Studio Ghibli has produced an array of tear-jerking and popular anime films (including Spirit Away and Howl's Moving Castle), making them one of the most acclaimed animation studios of today. These collectable postcards are in full color and show final frames from all of their feature-length films.
24
Custom DBZ Family Portrait
DrawingNetwork
Customize and personalize them and their family (including their pet) into a digital portrait based on Dragon Ball Z. The seller notes that delivery will be made within three to five days, making this a great idea for a last-minute present.
RELATED: 45 Last-Minute Christmas Gifts That Are Way Better Than Cash
25
'One Piece' Wallet and Keychain
Do you have a friend that's obsessed with One Piece? If so, this soft and durable wallet has a Luffy skull logo in front, and comes with a vintage Luffy skull keychain to match.
26
Pink Ombre Holographic Press-On Nails
This seller is known for their adorable and durable press-on nails. The ones here feature Nezuko and Tanjiro from Demon Slayer.
27
Wicked Lady 'Sailor Moon' Rug
Along with its Sailor Moon-themed design, the colorful rug has a silky-soft surface and an anti-slip bottom.
28
Hanging Poster Canvas Banner
You can choose two Naruto-themed banners to gift: character eyes or the leaf village symbol. It comes with two invisible nails, two tassel pendants, two self-adhesive hooks, a wooden pole, string and one printed canvas.
29
One for You, One for Your Best Friend
Carole and Tuesday Pillow Plush
Definitely get one for yourself and the other for your BFF. The pillows are 11-inches-tall, super soft and, well, adorable!
30
3D Illusion 'Jujutsu Kaisen' LED Lamp
There are six 3D LED lamps to choose from — all showcasing characters from the anime, Jujutsu Kaisen. The remote control allows easy change among the 16 colors, and it's powered by three double AA batteries or USB connection.
31
Japanese Name Keychain
Have their name translated into Japanese on a custom keychain. After choosing the color, pick one of the three writing styles: Kanji, Hiragana and Katakana.
32
'Pokemon' Cards Binder
If your kid is just getting into the anime world, it's likely they are starting with Pokémon. The cards are as popular as ever and are constantly being traded. Help them keep all of their cards in good shape with this binder that can hold 400.
33
'Dragon Ball Super' Sayan Figurines
Choose from nine Dragon Ball Super characters (or buy multiple for their collection). From the characters Jiren and Goku to Super Sayan Gogeta and Broly, displaying these figurines will have them recreating epic moments from the show.
This content is created and maintained by a third party, and imported onto this page to help users provide their email addresses. You may be able to find more information about this and similar content at piano.io
Advertisement – Continue Reading Below
Source link