Education
What to Know About the New Rules on Pell Grants for Prison Education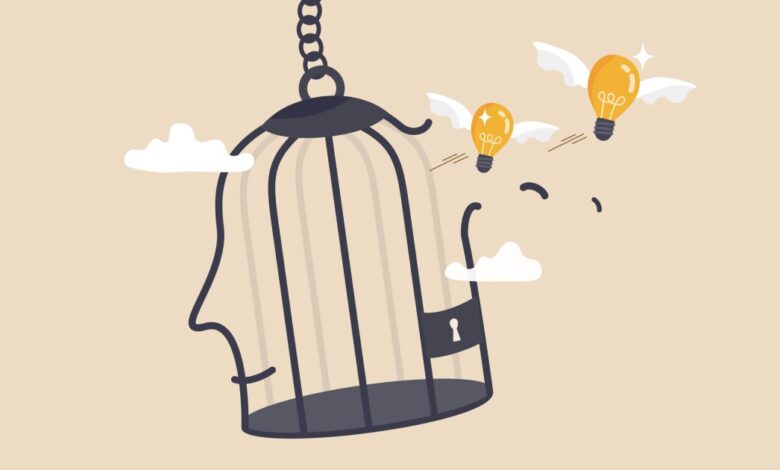 The U.S. Department of Education on Thursday released final regulations that spell out how colleges can lay the groundwork for enrolling some of the more than 700,000 incarcerated people who are expected to become eligible next summer to apply for Pell Grants to pay for college.
This new pool of potential applicants emerged because of a law Congress passed in 2020 that lifted a 26-year ban on the federal need-based grants for people serving time in prison.
The new prison-education initiative, which will take effect in July, will eventually replace the Second-Chance Pell Program, a pilot that began in 2015 under the Obama administration. Since then, it has grown to allow around 200 colleges to offer prison-education programs that are supported by Pell Grants, currently worth up to around $7,000 per year.
The ban on Pell Grants for prisoners dates to 1994, during President Bill Clinton's administration, when a get-tough-on-crime law stripped incarcerated people of eligibility. Proponents of the measure argued that taxpayers shouldn't foot the bill for prison inmates to take college courses.
Joseph R. Biden Jr., then a U.S. senator, championed the crime bill but has since said that the approach, which led to sharp increases in incarceration for Black men, was a mistake. Prison enrollments in college courses nosedived as soon as inmates could no longer use Pell Grants to help pay for them.
Since then, restoring the grants to prisoners has gained widespread bipartisan support as a way to turn lives around while reducing recidivism and saving taxpayers' money. In December 2020, as part of its omnibus end-of-the-year spending package, Congress committed to restoring Pell access to inmates. The final rules are based on feedback from the department's proposed regulations.
Under the rules, incarcerated students will be able to use Pell Grants to pay for public or nonprofit postsecondary educational programs, up to the cost of attendance. Anyone in an approved prison-education program, at a prison, jail, juvenile-detention, or similar facility, will be able to apply for the grants, regardless of the length of their sentence or nature of their conviction. That includes students serving sentences of life without parole as well as those who have been sentenced to death. Pell Grants will also be available to people with certain drug-related convictions who were previously excluded from such federal aid.
Applicants will need to demonstrate financial need, and typically must have a high-school diploma or its equivalent.
Here are four things colleges should know about this potential pool of new students:
1. Colleges will have to complete a lengthy approval process to offer prison programs.
In order to receive Pell Grants, incarcerated people will have to be enrolled in accredited prison-education programs. Once colleges have developed programs that meet the new federal guidelines, they'll need approval from the federal, state, or other agency that oversees the correctional facility where the programs will be offered.
Colleges will also need their own accrediting bodies to sign off on the first program at the first two correctional facilities they're working with. Accreditors will visit the sites and thoroughly review the programs to ensure that they meet the same standards as "substantially similar programs" the colleges offer outside of prison.
And finally, the college's first prison-education plans will have to be approved by the U.S. Education Department.
2. Safeguards will help prevent colleges that are hungry for more students from offering shoddy programs.
Under the new regulations, credits that incarcerated students earn with Pell Grants must be transferable to at least one postsecondary institution. Qualifying prison programs don't have to lead to licensure or certification in their field of study, but if they do, they must meet the educational requirements for licensure of the state where the prison is located or, in the case of federal prisons, where most inmates will live after they're released.
Students can't be enrolled in a program that leads to licensure or employment for an occupation that isn't open to someone with their type of criminal conviction. That will prevent students from exhausting limited Pell funds on programs that won't help them when they're released. For that reason, in some programs, colleges will have to be familiar with the licensing requirements in their states, as well as the types of crimes each student was convicted of. Barbers in Delaware and funeral operators in Illinois are among the occupations for which, at least until recently, people with criminal convictions couldn't get licenses. Those laws are changing as states seek to narrow such restrictions to cases where former inmates' job duties would be directly related to the offenses they committed.
For-profit colleges will be prohibited from offering Pell-financed programs for incarcerated students, and colleges that enroll more than 25 percent of their students in prison programs will need special waivers.
3. Local, state, and federal agencies that oversee prisons will have broad power over prison education.
Those agencies will be responsible for determining whether the courses operate in the "best interest" of students.
Giving corrections agencies so much authority over what's taught in prison bothers some advocates for incarcerated people. They argue that prisons are more concerned with maintaining order and security than with offering valuable education opportunities, and lack the expertise to evaluate the quality of education programs.
The Education Department made some concessions based on comments it received after the proposed regulations were published. For instance, "the final regulations make it optional for oversight entities to consider outcome factors, such as earnings, job placement, and post-release enrollment, when determining whether a program is in a student's best interest," the regulations state. "However, oversight entities will still need to consider program inputs such as experience and credentials of instructors, availability of academic and career advising services, and transferability of credits."
The regulations require corrections agencies to consult with "relevant stakeholders," including organizations representing people in prison, in deciding whether students' best interests are being served.
4. Colleges will be required to collect data about their programs and provide it to the Education Department each year.
This measure is designed to ensure that prison-education programs are effective, and to fulfill a mandate from Congress that the Education Department publicly release information about programs' effectiveness every year. The regulations don't spell out all of the data colleges will be expected to collect, beyond the release or transfer date for all prison-education participants.
That means colleges will probably need to hire more staff members to collect data and monitor their programs' progress. Programs will be approved for initial two-year periods, a time frame the department said is "long enough to assess outcomes for shorter programs and will ensure accountability for poorly performing programs." Programs that don't measure up could be banned from enrolling more students, but would have to allow currently enrolled students to finish.
The Vera Institute for Justice estimates that 760,000 incarcerated people will qualify for Pell Grants. In a statement applauding the new regulations, the institute said that "access to college in prison makes corrections facilities safer for the people who live and work in prisons, improves students' sense of worth and skills, reduces the odds of recidivism, increases graduates' employment and earning potential on release, and ultimately advances racial equity in our communities while saving taxpayers money."
Source link